Our freight transport is being carried out by the most modern vehicles of Starek transport. Our mixed car park ensures that we are able to transport a broad assortment of goods of different weight and sizes. If we are not able to secure the right vehicle for you, we are able to outsource the task to one of our licensed and certified carriers. Each of our cars is compliant to the highest class EURO norm.  Thanks to this we are able to provide you with a high level of flexibility, safety and quality during transportation.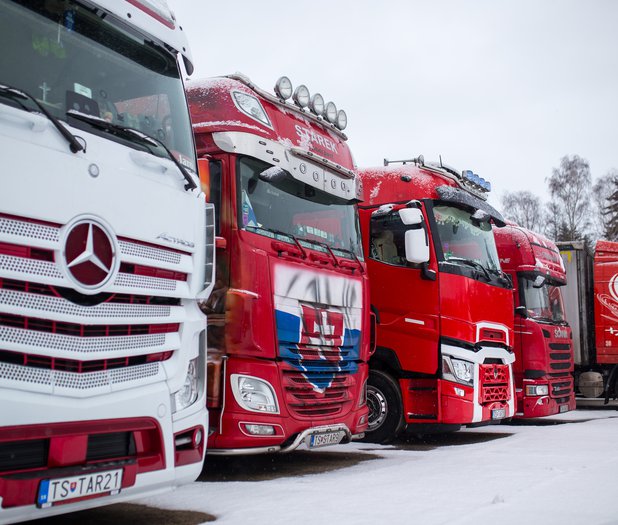 WHAT WE OFFER TO OUR CUSTOMERS
Within the scope of integrated shipments and collection shipments we offer you several solutions, with the regard to the price, time, reliability and continuity to the whole distribution process.
We offer you:
Trailers with the capacity up to 100 m

3

High capacity trailer sets up to 120 m

3

Dump trucks with the total carrying capacity of 26 tons of bulk goods
A new and a non standard service (in Slovakia) is the possibility to transport dangerous goods of the ADR8 class
processing of a price offers
order transport of goods
transport of carload shipments to the designated location
transport of piece shipments and oversized goods
express shipment
insurance of goods
prompt solving of claims
certificates of origin of goods